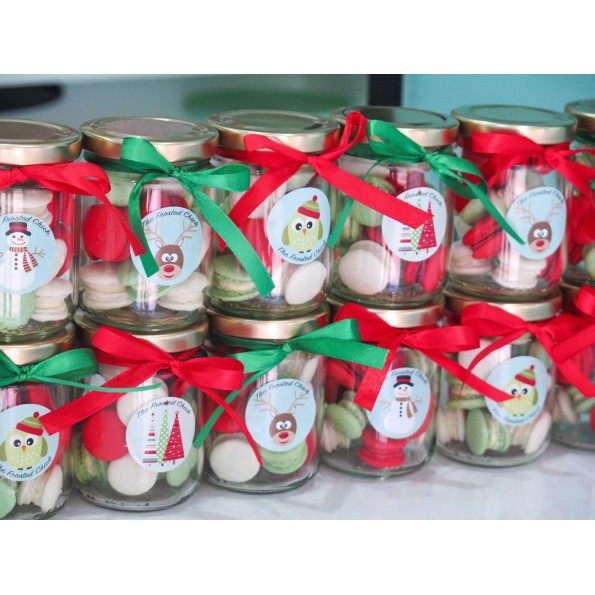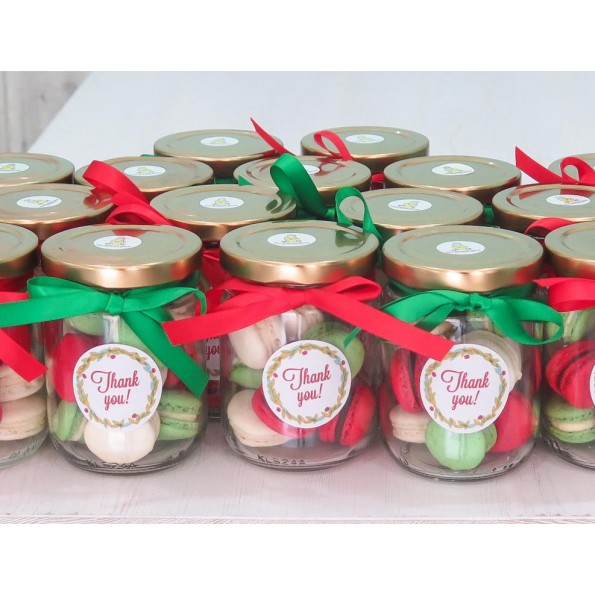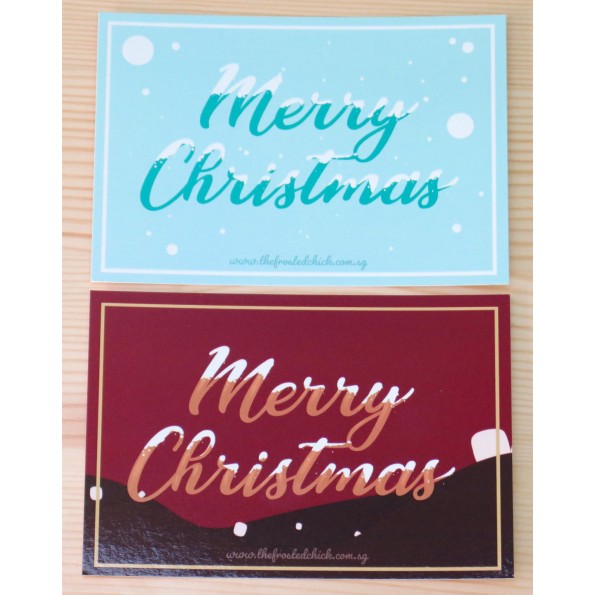 Mini Macaron Jar
This Mini Macaron Jar is a perfect gift for the festive season.
Each glass jar contains approx 10 mini macarons. Flavours: Pistachio, Dark Chocolate, White Chocolate.
Comes with a green or red ribbon, and Christmas sticker.
To view add-on options, please visit "Add On Decorations" under the "Cakes" tab.
Product photos are for reference only.
IMPORTANT: Read instructions under Product Care tab
To ensure safe transportation, all cakes should be transported cold (within 30 - 60mins of pick up).
Buttercream cakes are best consumed at an aircon temperature. Please allow the cakes to thaw for 30mins - 1hr (depending on the size) if refrigerated beforehand. The cake can be left in cold aircon temperature of 18°C - 20°C up to 4hrs.
For cakes with fondant decoration, they must be taken out of refrigeration to an aircon temperature of 18°C - 20°C. This is to prevent condensation from forming, which may disfigure the fondant.
Kindly note that dark buttercream colors may stain the tongue like how a lollipop would. Toothpicks / skewers / wires may be used to mount or stabilise cake decorations. Please remove them before serving.
$75.00

---

50 or more $11.00 each
100 or more $10.00 each
This product has a minimum quantity of 6
Delicious

Related Products