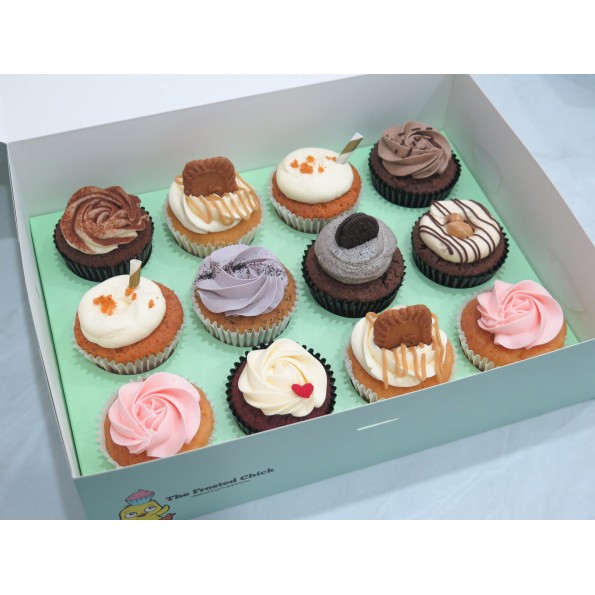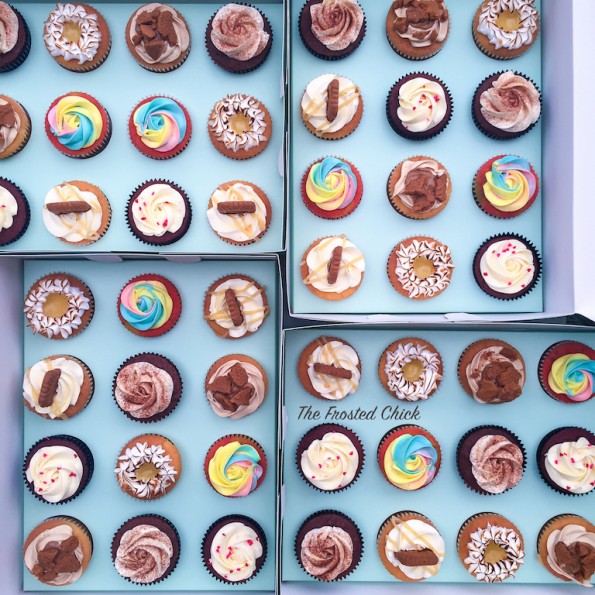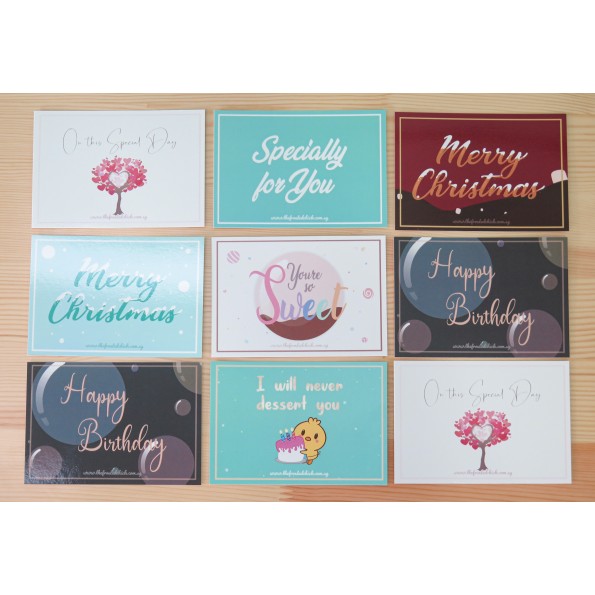 Box of 12 Cupcakes (Assorted)
A dozen of assorted flavour cupcakes is a sure win with any crowd, great for any occassion.
Flavour selection is not available - they are selected based on the flavours of the week. A box usually includes an assortment of 6 - 9 different flavours, with good mix of premium and regular.
Every order comes with a complimentary greeting card.
Complement your order with exceptional Add-ons.
Pictures are for design reference and may differ based on your final selection.
IMPORTANT: Read instructions under Product Care tab
To ensure safe transportation, all cupcakes should be transported cold (within 30 - 60mins of pick up).
Buttercream cakes are best consumed at an aircon temperature. The cupcakes can be left in cold aircon temperature of 18°C - 20°C up to 4hrs.
Delicious

Related Products