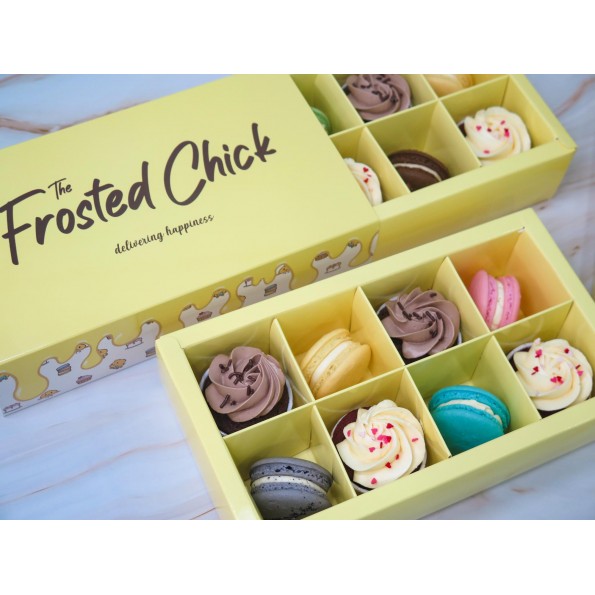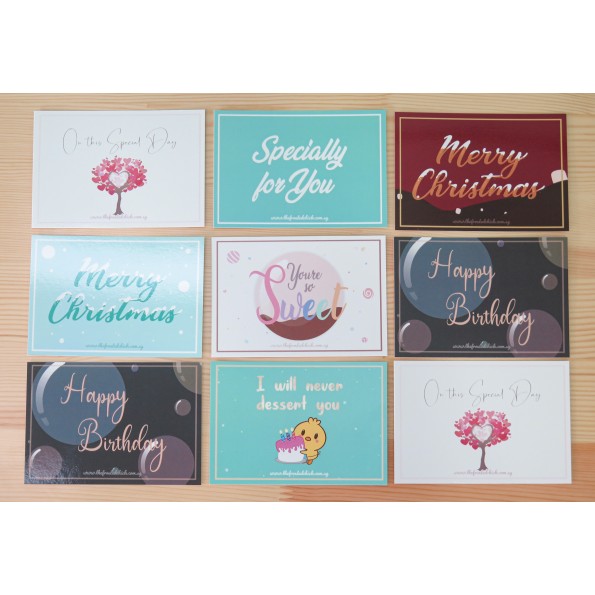 Dessert Gift Box
The Frosted Chick Dessert Gift Box is perfect as corporate gifts, party door gifts or seasonal giftings. Each gift box contains 8 slots, with a mixture of up to 4 dessert items.
Each box comes with a complimentary greeting card.
Complement your order with exceptional Add-ons.
Pictures are for design reference and may differ based on your final selection. 
IMPORTANT: Read instructions under Product Care tab
Macarons - Refrigerate and keep for up to 3 days.
Tarts - Best consumed on the same day. Can be kept for up to 3 days.
Cupcakes - Best consumed at an aircon temperature. The cupcakes can be left in cold aircon temperature of 18°C - 20°C up to 4hrs.
$16.00

---

30 or more $15.00 each
60 or more $14.50 each
100 or more $14.00 each
This product has a minimum quantity of 6
Add On
Cakes, Add On Decorations, For Cakes
Add On Decorations, Gifts, Easter Specials
Add On Decorations, Last Minute / Next Day, Party Props & Decor, Halloween Specials
Delicious
Related Products