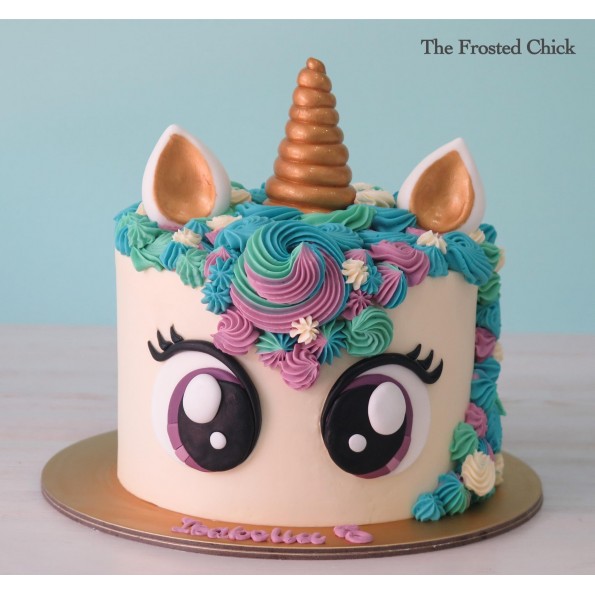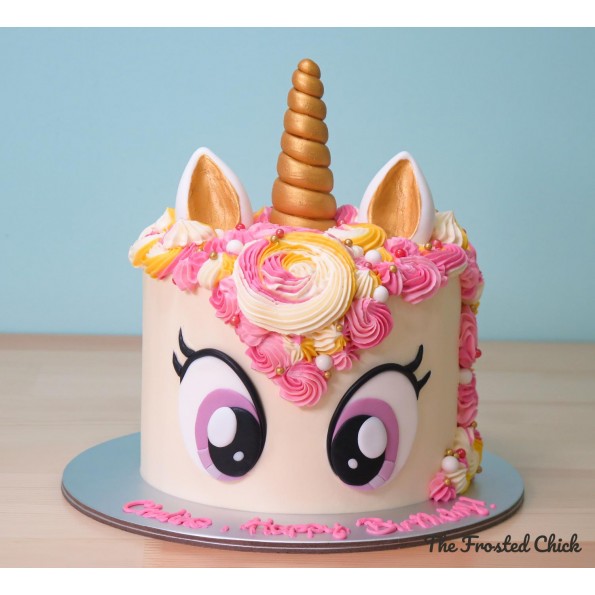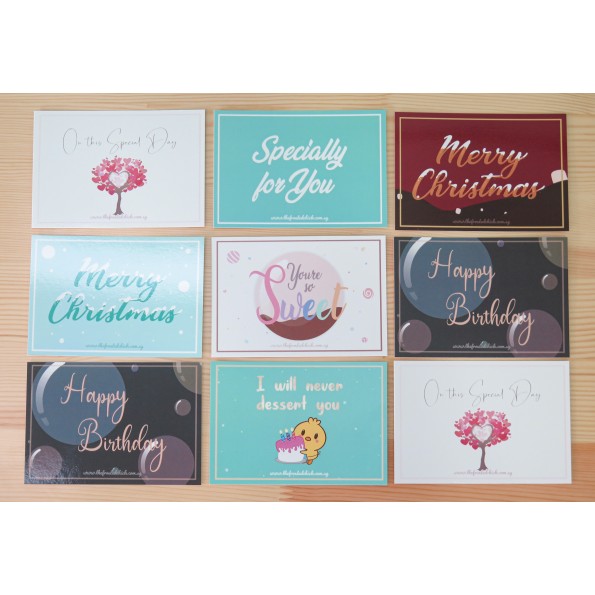 Unicorn Cake (big eyes)
6" Unicorn cake with my little pony inspired eyes.
Please state color theme of the mane. If it is easier, you may also choose to upload a pic of a unicorn cake.
By default, ears and horn will be gold. 
Photos are for reference only. Additional fondant words/numbers, and other toppers are not included. Selected size may differ from pictures.
For most relevant addons, scroll down. To see full list of addons view in Cakes>Add On Decorations.
IMPORTANT: Read instructions under product care tab
No Content.
Delicious
Related Products