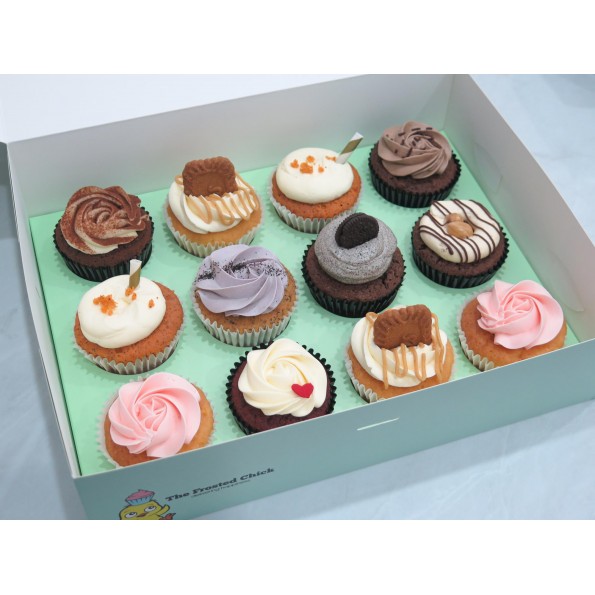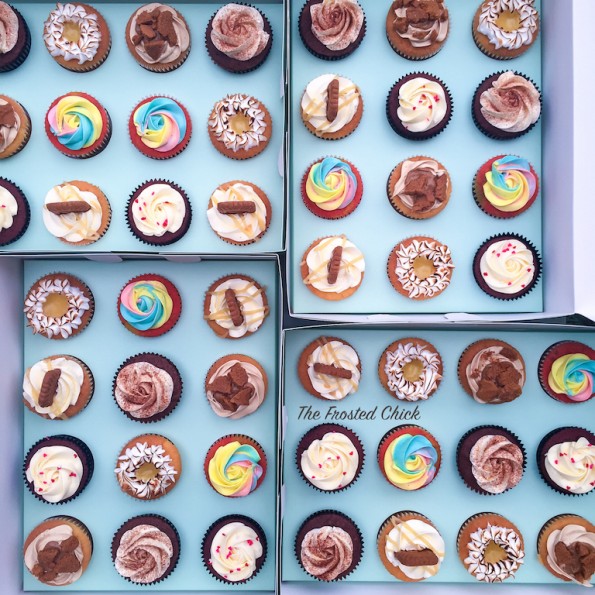 Box of 12 Cupcakes (Assorted)
Flavour selection is not available. Flavors are chosen at random based on flavours of the week.
Typically includes a mix of 6-9 different flavours, with good mix of premium and regular.
Our cupcakes are best consumed at room temperature and will be hard when cold.
It may be stored at aircon temperature(18-22°C) for up to 4-6 hours.
If refrigerated, thaw for 30mis before serving.
Keep in closed box (Best if its in an airtight container), consume within 3 days.
Delicious
Related Products