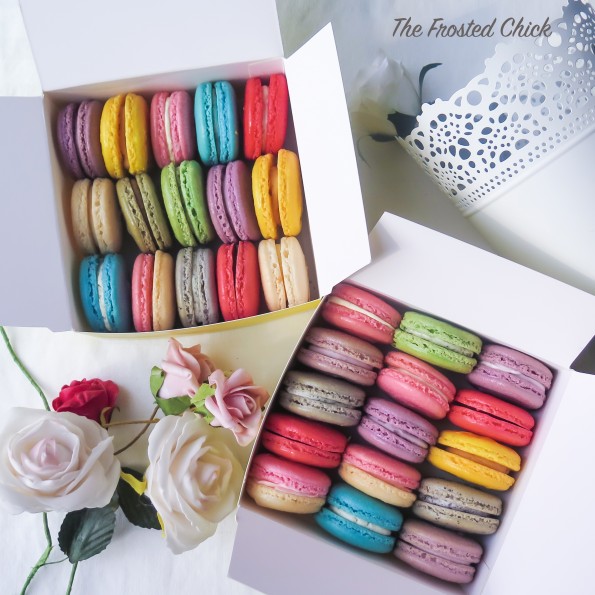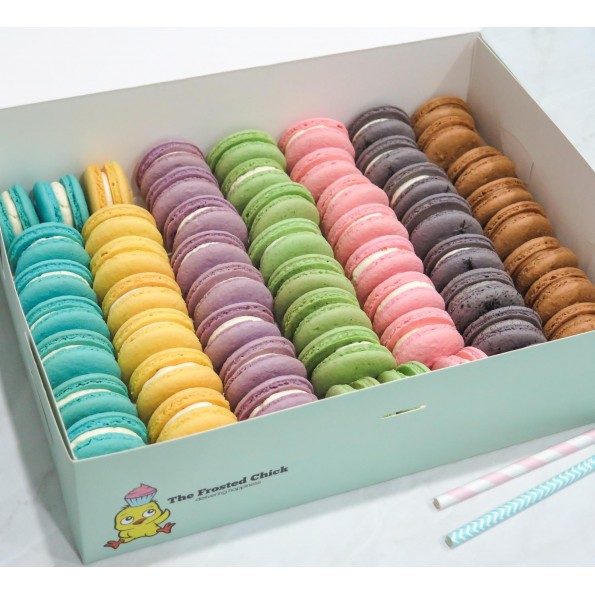 Box of 15 Macarons (Assorted)
Flavour/color selection is not available. Selection is chosen at random from available flavours in store, typically a mix of 7-8 flavours.
Macarons may be packed in bigger boxes. Please leave in comments on check out if you prefer to have them in boxes of 15.
Our Macarons are best kept refrigerated, thaw 10-20mins before serving
They may be placed at aircon temperature (18°C-22°C), up to 4 hours.
Consume within 3 days
Delicious
Related Products