Underwater Sea Creatures cake
Choice of Cake flavour and Size.
Ombre pastel blue swirl cake, 3D fondant octopus and whale toppers, fish, crabs, seaweed, corals, starfish. Shark is only included for 2 tier cakes.
Photos are for reference only. Additional fondant words/numbers, and other toppers are not included. Selected size may differ from pictures.
For most relevant addons, scroll down. To see full list of addons view in Cakes>Add On Decorations.
IMPORTANT: Read instructions under product care tab
Buttercream cakes are best consumed at room temperature and will be hard when cold. 
Cakes should leave our shop relatively cold so that it is safe for transportation, hence please cater for thaw time before serving. If your cake cutting is soon after collection, inform us so we can make the necessary arrangement.
The cake may be stored at aircon temperature(18-22°C) for up to 4-6 hours. If refrigerated, thaw (for 1-2 hours for small cakes or 2-3 hours for big cakes) before cutting / serving.
Refrigeration of cakes with fondant toppers is NOT RECOMMENDED. If you need to refrigerate a cake with fondant, it must be taken out to a cold aircon temperature (instead of room temp straight away) to minimize condensation. Condensation can occur when the change in temperature is too great.
Once cut, best kept in airtight container, Consume within 3 days
Add On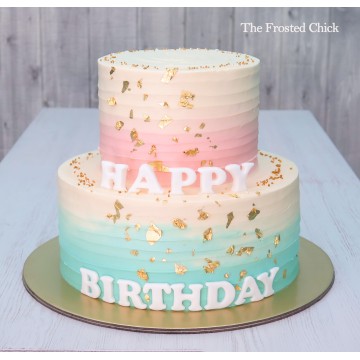 Cakes, Add On Decorations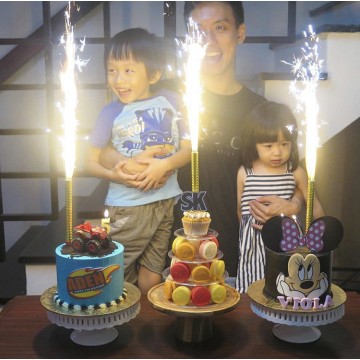 Add On Decorations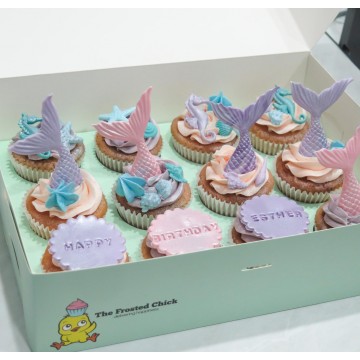 Cupcakes, Personalised Cupcakes